PER SVENSSON - SCULPTURE

SCROLL DOWN v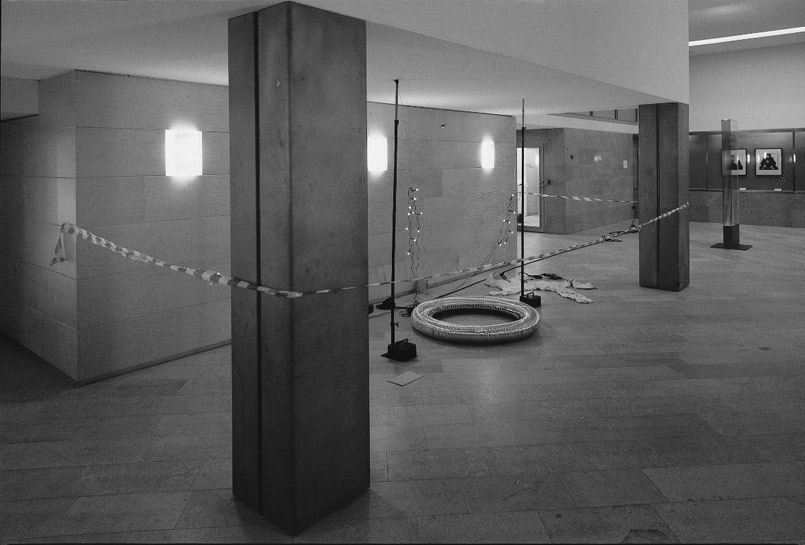 Per Svensson
Energy Loop / Super Conductor
2000
Aluminium, Järn, Åskledare, Supraledare, Vinkelslip, Borrmaskin, Svetshjälm, Overall, Kablar & lampor, Ljudenhet, Högtalare
Moderna Museet, Stockholm, 2000

Energy Loop / Super Conductor
2000
Aluminium, Iron, Lightning conductor, Super conductor device, Grinder, Drilling Machine, Helmet, Overalls, Wires & spotlights, Sound unit, Loudspeakers
Moderna Museet, Stockholm, 2000



Profile/CV
Per Svensson, sculptor, painter and soundartist, born 1965 in Gothenburg, Sweden. Educated at the Royal University College of fine Arts in Stockholm 1985-90. Currently lives and works in Övraby and Gothenburg in Sweden. With international merits of exhibitions with sculptural and soundart works shown in various countries and places, such as LACE in Los Angeles, Moderna Museet in Stockholm, Ystad Art Museum, Lusaka National Museum in Zambia, Heliosturm in Cologne, The Academy of Art in Budapest, Gothenburg museum of art. Per Svensson has created his own landmarks with his specific alchemic art expression and soundart dealing with the forces of nature, alchemy, social and environmental issues, the architectural and geometrical structures of nature and its relation to sound, image and space.
Per Svensson has also a degree i Architecture and was educated at The Royal College of fine Arts School of Architecture. The combination of Alchemy, Sculpture and Architecture is often present in his larger installation works and his permanent public sculptural works.
Said about Per Svensson:
"Alchemy reappears as a movement and mental image with Per Svensson. VITRIOL (Visit the Earth's inner and trough purification you should find the secret stone). A spiritual, artistic, metamorphosis in other words"
"Per Svensson is one of the leading visual and sound artists from Sweden"/ Thomas Millroth, Art critic, Art Historian
"Per Svensson's paintings stand in a tradition of political painting but with a kick-ass attitude that often is absent in art" / Håkan Nilsson, Art critic, DN
"Per Svensson's space capsule is a molecule constructed from life´s own atom, carbon, wich encapsulate a tiny living space, a biosphere" /Ingrid Sandahl, Professor of Space Physics, IRF, Kiruna
"...As with the contemporary artist Olafur Eliasson, he investigates the forces of nature, it is a kind of scientific research but from a humanistic perspective"/ Yrr Jonasdottir, Director of Ystad Art Museum.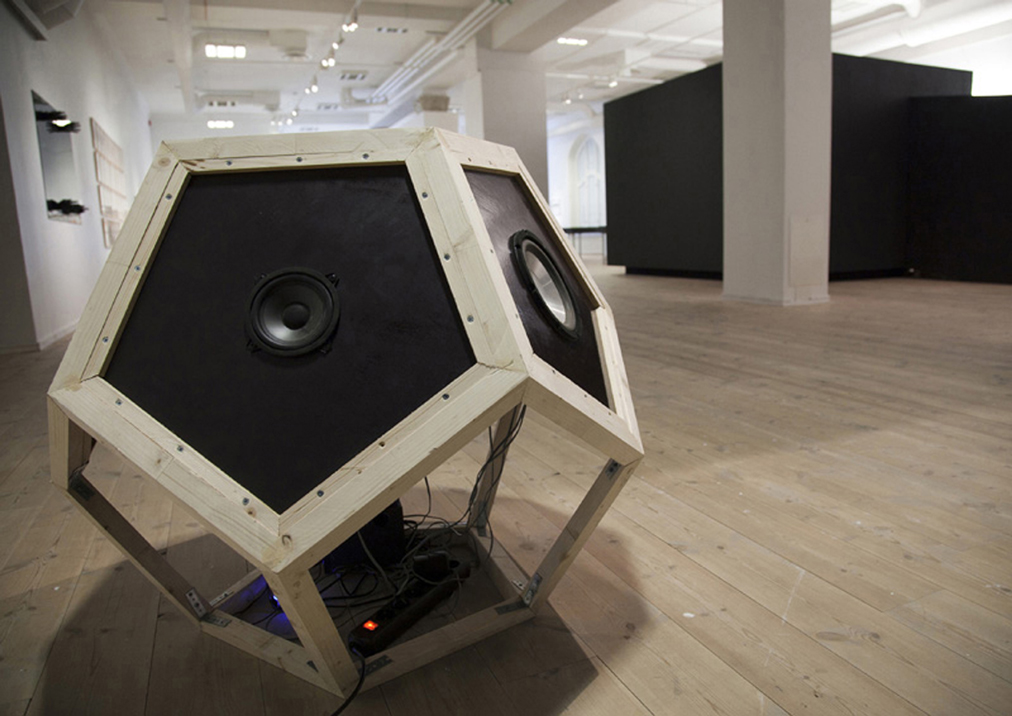 Per Svensson
Det Femte Elementet / Ljudskulptur
2010
Trä, Gjutplyfa, Högtalare, Mediaspelare
Kristianstads Konsthall, 2011 /
Borås Konstmuseum 2012
The Fifth Element / Soundsculpture
2010Wood, Plywood, Loudspeakers, Mediaplayer
Kristianstad Center for Contemporary Art, 2011 /
Borås Museum of Modern Art, 2012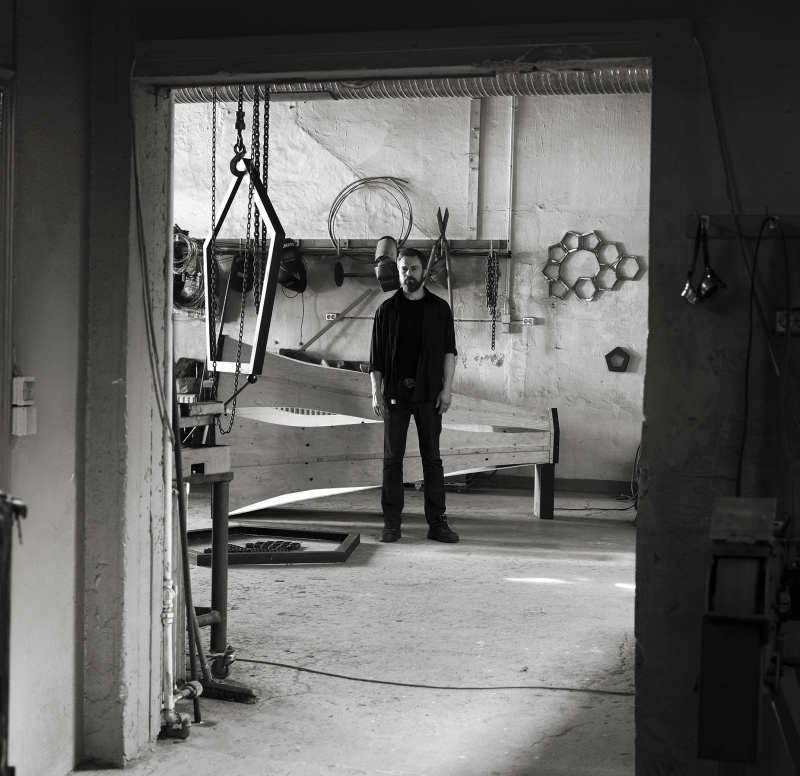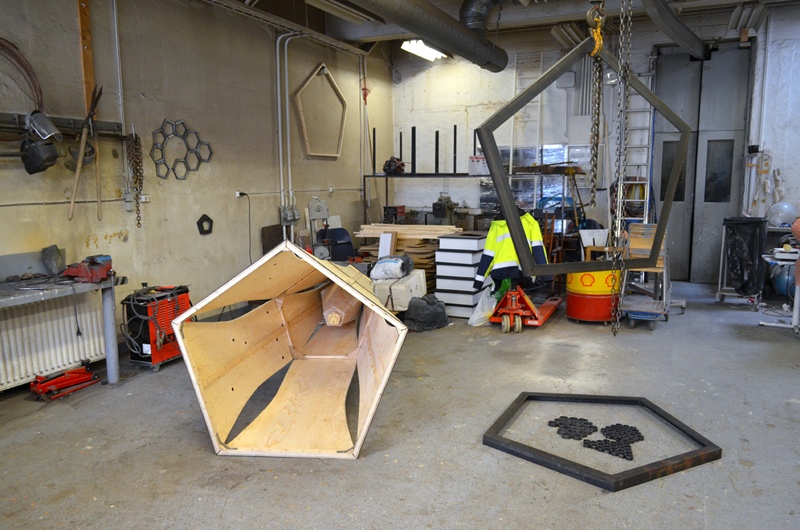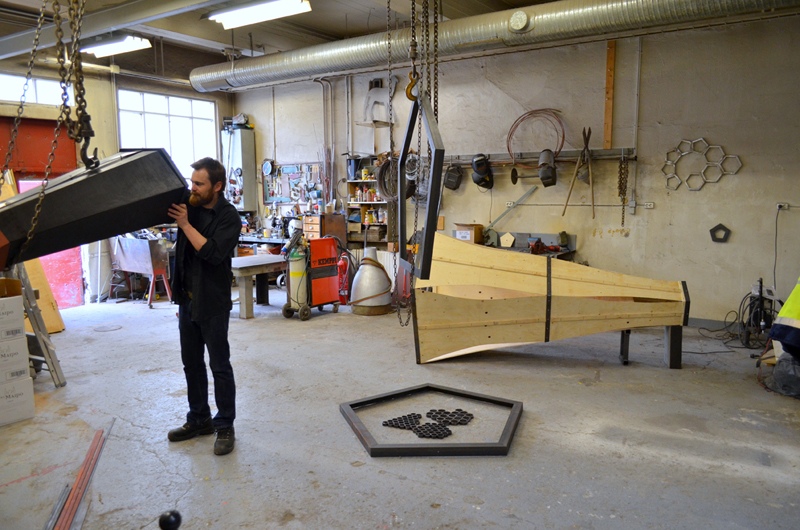 Per Svensson "The Forces Of Nature / The Icelandic Document II"
exhibition at Mhr, Reykjavik, Iceland, May 2013.
Photo: Jonatan Gretarsson (p)&(c) 2013.
/ Photo: Halldor Ulfarson (p)&(c) 2013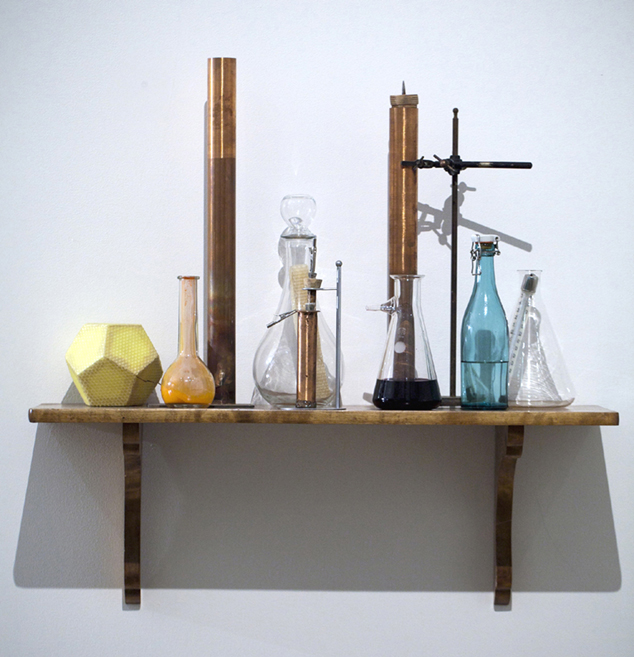 Per Svensson
Bagdad Batteriet
1993-2012
Koppar, Järn, Bly, Vin, Vax, Trä, Glas, Pigment
Skövde Konsthall, 2003
Kristianstads Konsthall, 2011
Borås Konstmuseum 2012

The Baghdad Battery
Copper, Iron, Lead, Wine, Wax, Wood, Glass, Pigments
Kristianstad Center for Contemporary Art, 2011 /
Borås Museum of Modern Art, 2012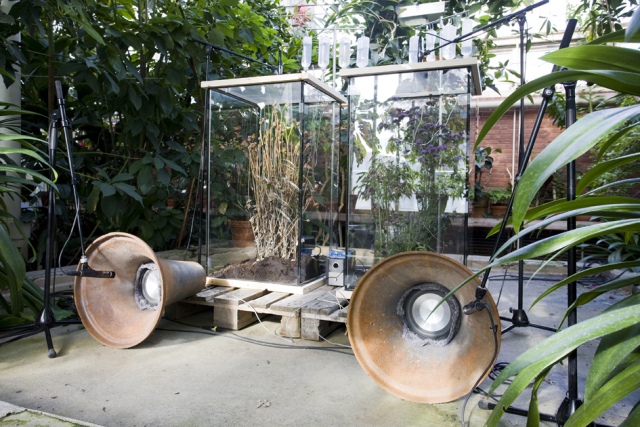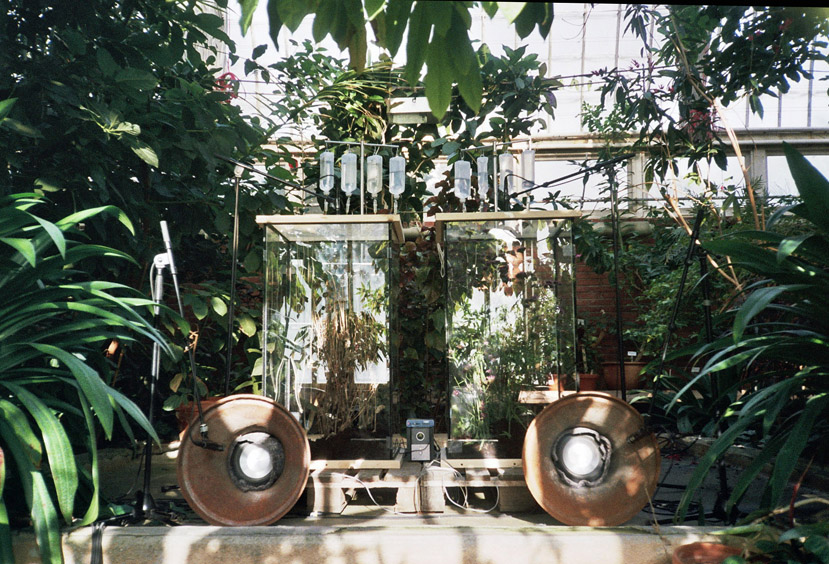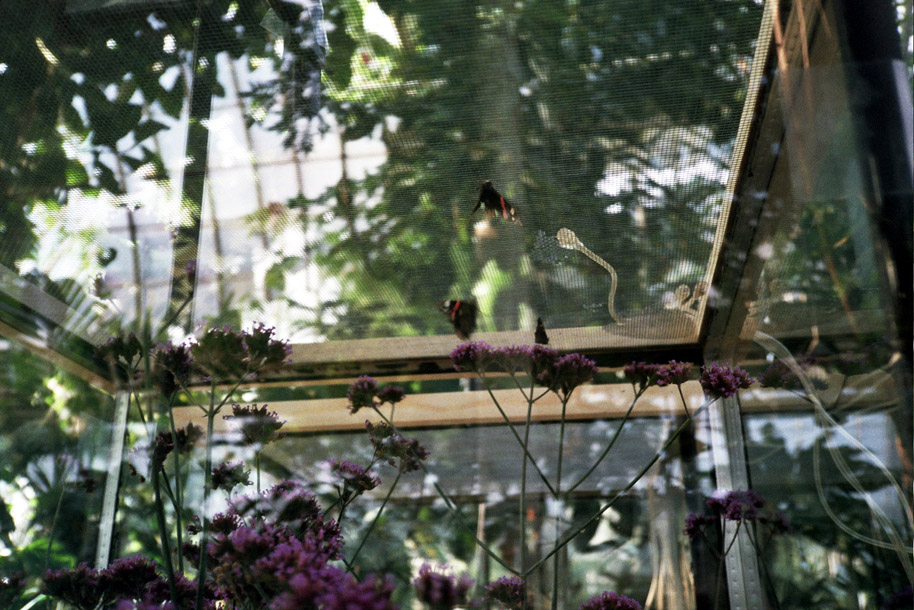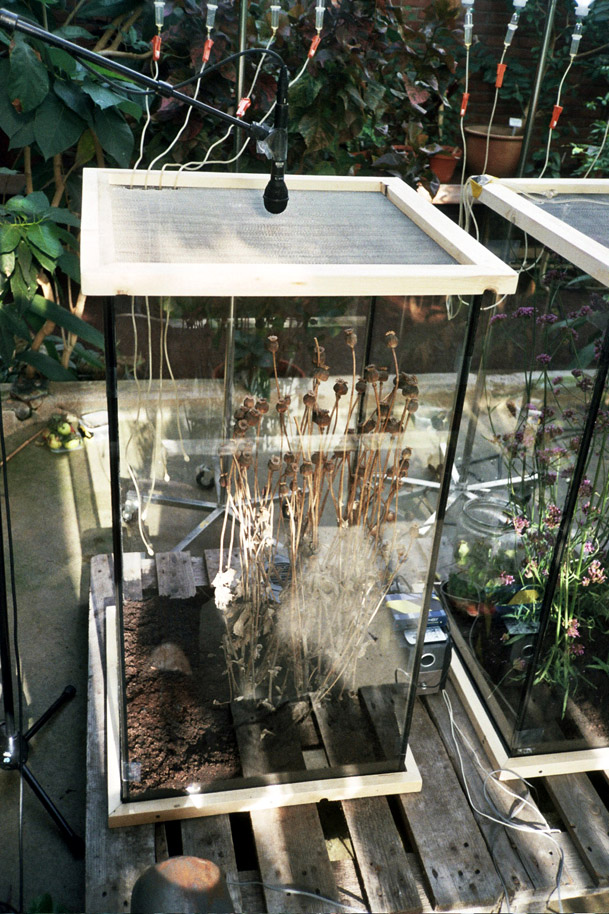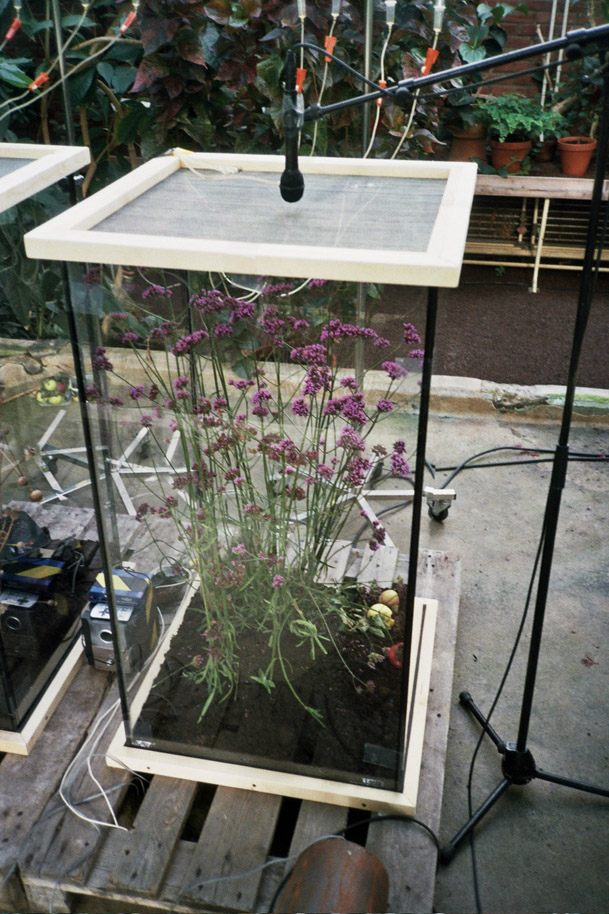 Per Svensson
The New Clear Plants & The Butterfly Effect
2008-2009
Gjutjärn(Högtalare), Glas, Trä, Dropp, Media player, PA system, Microfoner, Jord, Växter, 12 Amiral Fjärilar
Palmhuset, Trädgårdsföreningen, Göteborg, 2009
The New Clear Plants & The Butterfly Effect
2008-2009
Ironcast(Loudspeakers), Glass, Wood, Fusion, Media player, PA system, Microphones, Soil, Plants, 12 Amiral Butterflies
Palmhuset, Trädgårdsföreningen, Göteborg, 2009
http://www.botanicsounds.com
http://www.botanicsounds.com/sets/frset1_bots2.html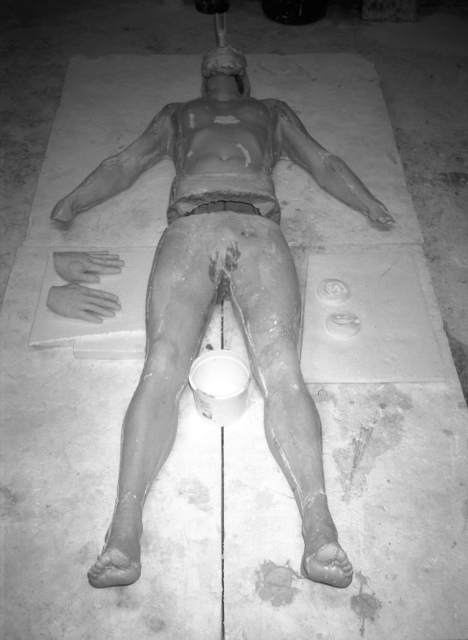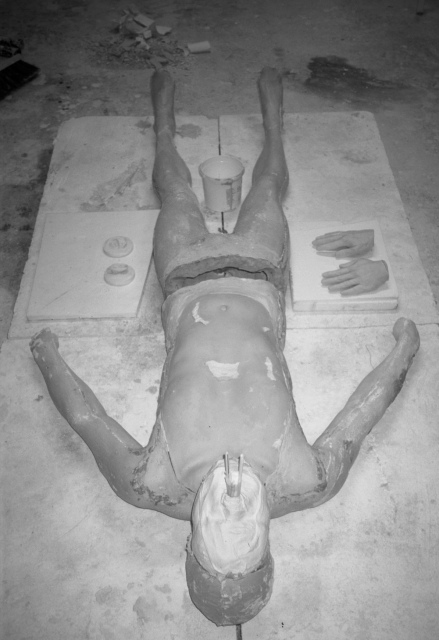 Per Svensson
Gjuter av kroppen i gips
Helkroppsavgjutning
2003
Hårdgips, gipsbindor, alginat, sugrör
(Assisterad av Tommy Blomskog)
Skulpturens Hus, Stockholm, 2003
Ystads Konstmuseum, 2008

Casting the body in plaster
Total body casting
2003
Plaster of Paris, Gypsum, Hard plaster, plaster bandage, alginate, straws, suction pipes
(Assisted av Tommy Blomskog)
Skulpturens Hus, Stockholm, 2003
Ystads Konstmuseum, 2008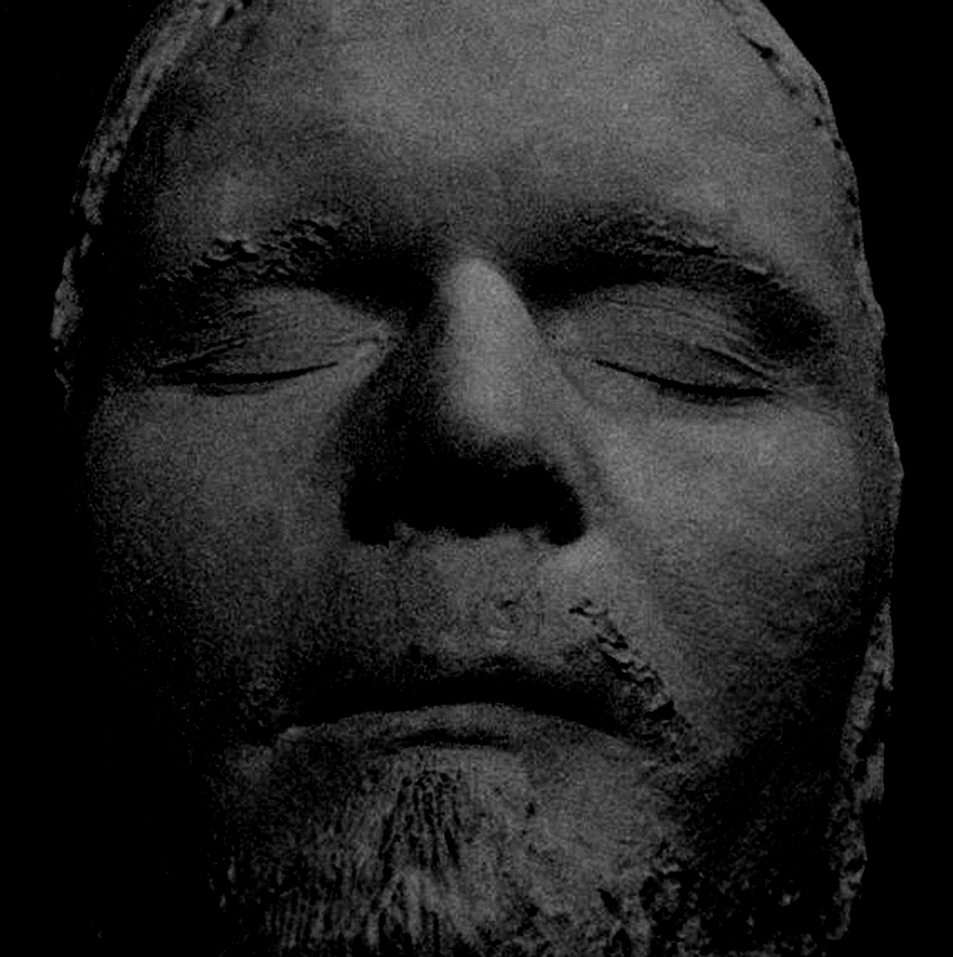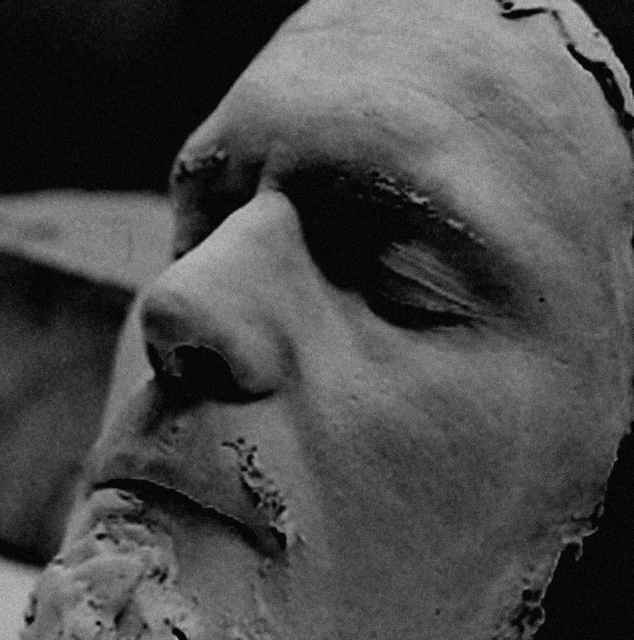 Per Svensson
Book of Faces / Life & Death Mask
2002
Hårdgips, gipsbindor, alginat, sugrör
Plaster of Paris, Gypsum, Hard plaster, plaster bandage, alginate, straws, suction pipes

http://www.artlyst.com/Per.Svensson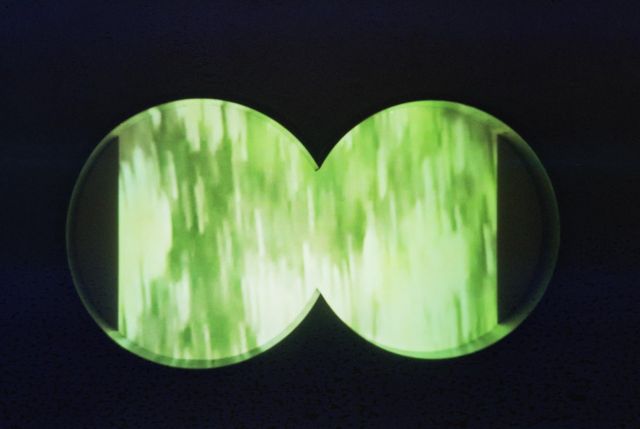 Per Svensson
Earthquake/Filmsculpture
2007-2008
1x2x1m
Svetsat stål, Super 8 film, Backprojection
Welded Steel, Super 8 film, Backprojection
Ystad Art Museum, 2008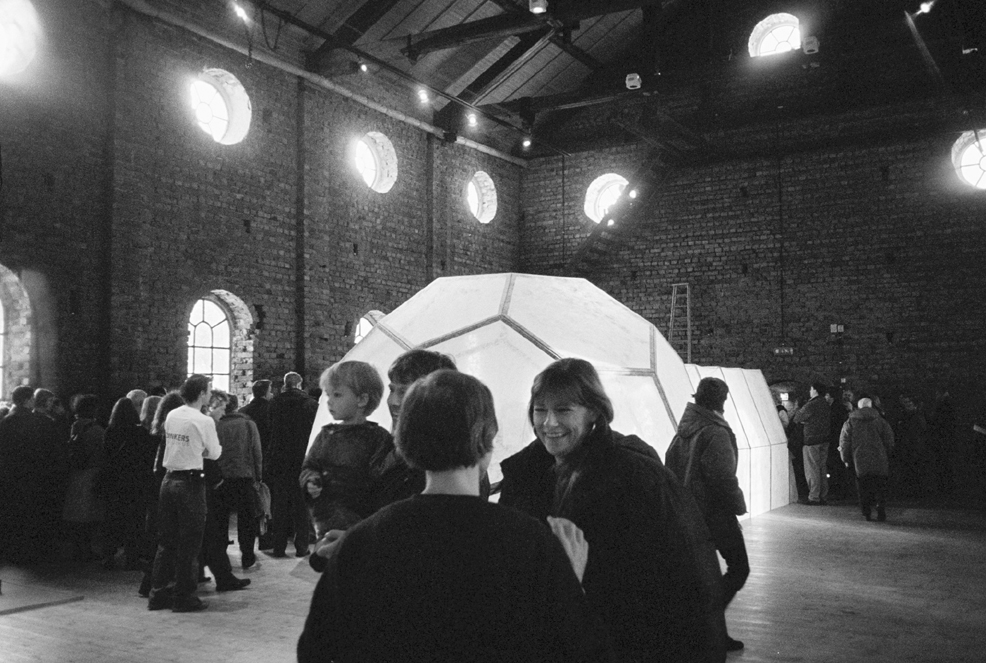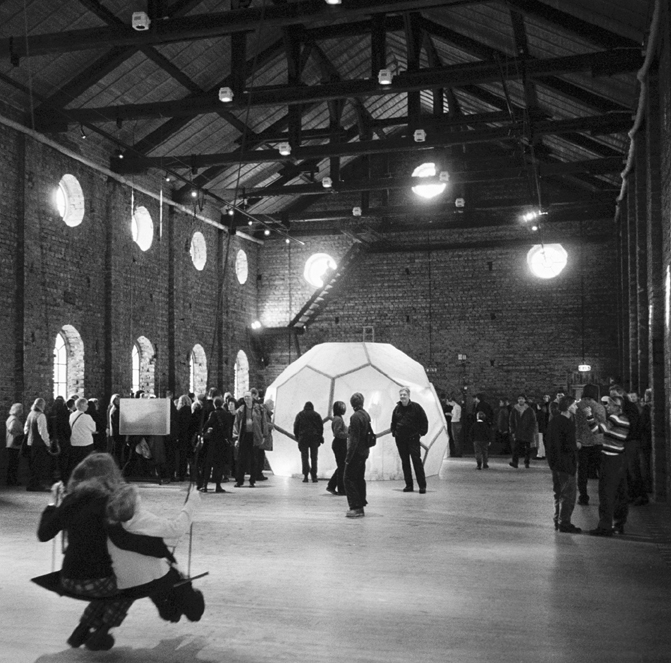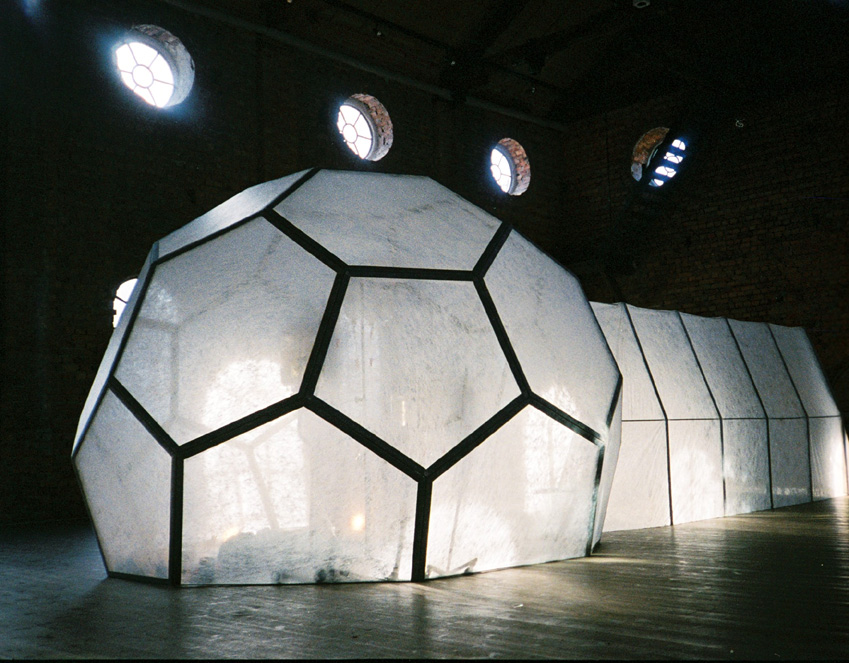 Per Svensson

Audio Bioplex Cluster
2001-2003
4x8x4m
Stålkonstuktion, fiberduk, alginatavgjutning, gips, survival kit, ljudenhet
Skulpturens Hus, 2003
Audio Bioplex Cluster
2001-2003
4x8x4m
Steelconstruction, fibre canvas, alginate mould, plaster, survival kit, soundunit
House of Sculpture, Vinterviken, Stockholm, 2003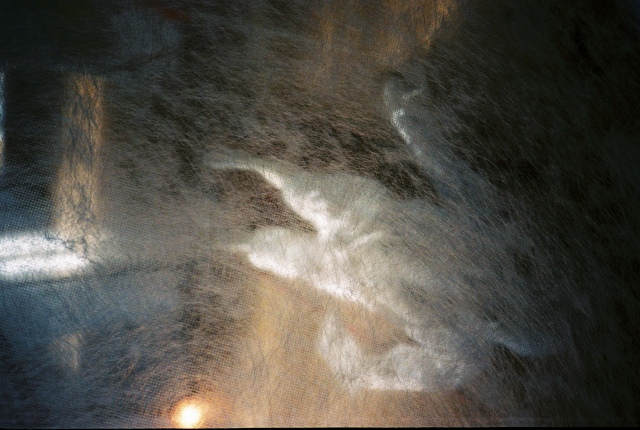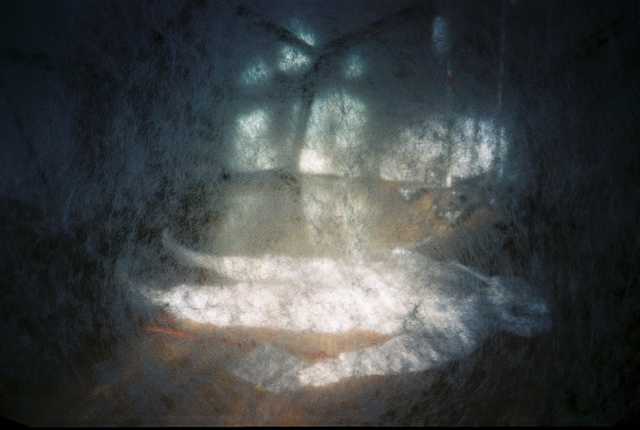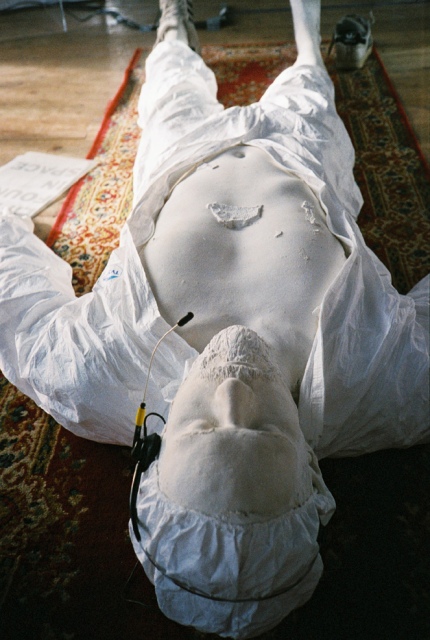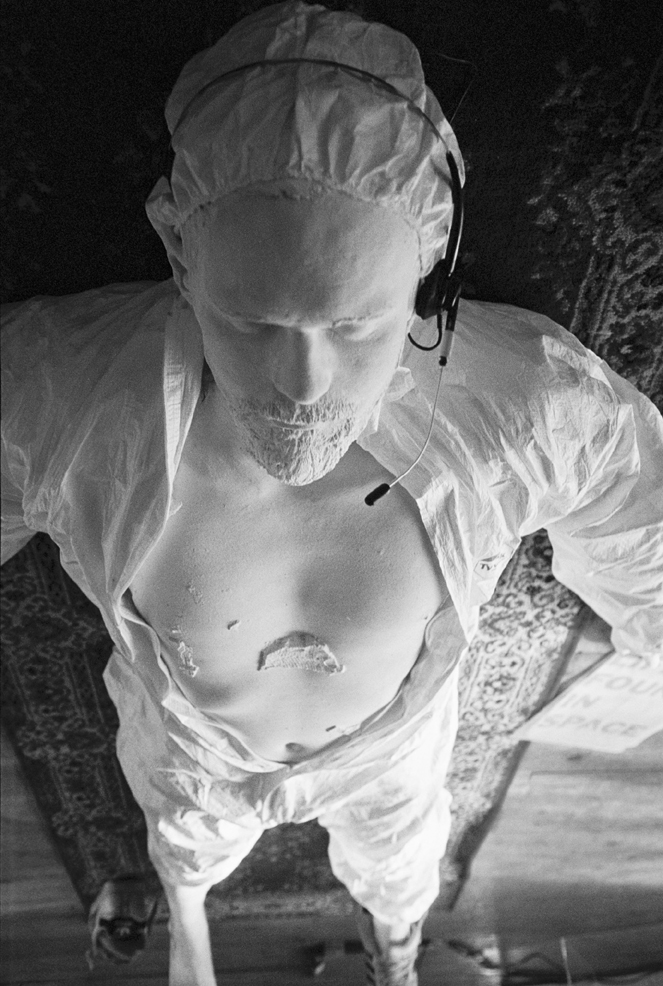 Per Svensson

Audio Bioplex Cluster (Detalj)
2001-2003
4x8x4m
Stålkonstuktion, fiberduk, alginatavgjutning, gips, survival kit, ljudenhet
Skulpturens Hus, 2003
Audio Bioplex Cluster (Detail)
2001-2003
4x8x4m
Steelconstruction, fibre, alginate mould, plaster, survival kit, soundunit
House of Sculpture, Vinterviken, Stockholm, 2003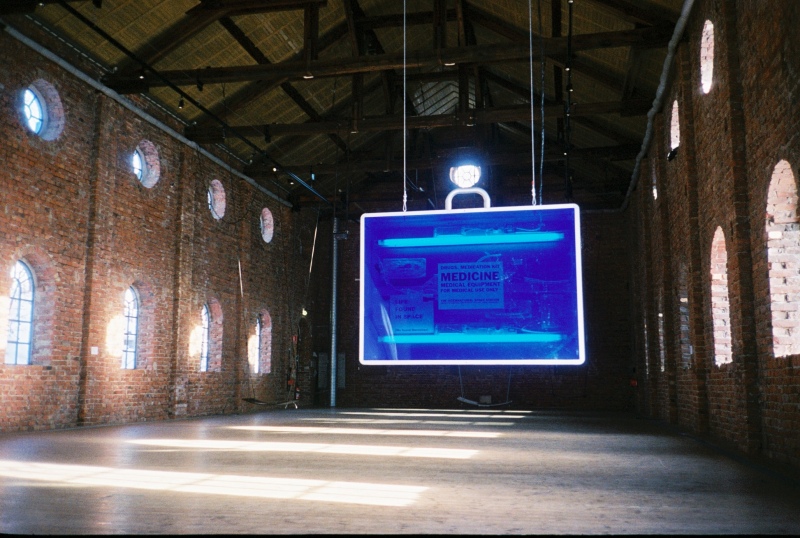 Per Svensson

Space Medication Kit
(Life found in space - We found ourselves)
2000
30x20x20cm / 2x (10x10x3cm)
Aluminium, plexiglass, vinyl, florocerande lysrör, textmeddelande, medication kit
Skulpturens Hus, Stockholm 2003
Space
Medication Kit

(Life found in space - We found ourselves)
2000

Aluminium, plexiglass, vinyl, florocent tubes, text message, medication kit
House of Sculpture, Vinterviken, Stockholm, 2003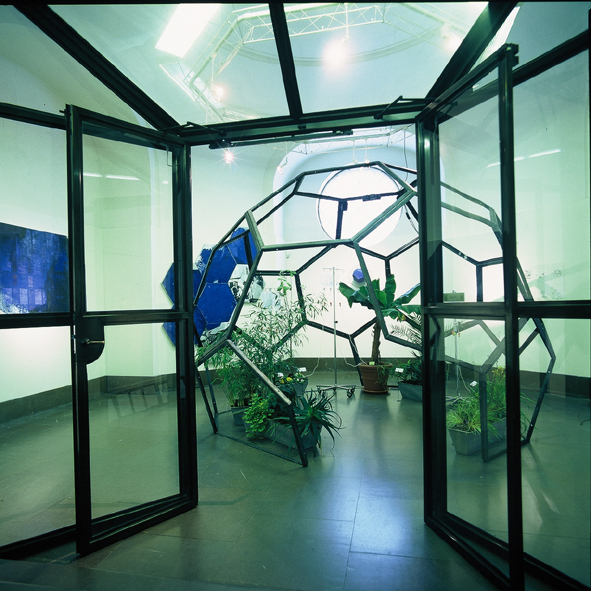 Per Svensson

Solar Bioplexus
2000
400x400x350cm
Svetsat Järn, Ljudenhet med microchip, Högtalare, Örter/Medicinalväxter, Vatten, Jord, Dropp/Självbevattningssystem
Göteborgs Konstmuseum, 2000
Solar Bioplexus
2000
400x400x350cm
Welded Steel, Sound Unit with microchip, Loudspeakers, Herbs/Medical plants, H2O, Soil, Fusion/Self irrigation system
Göteborg Museum of Art, 2000
Curated by Lena Boethius
Thanks to: Göteborgs Botaniska Trädgård / Gothenburg Botanical Garden
Photo: Henrik Rylander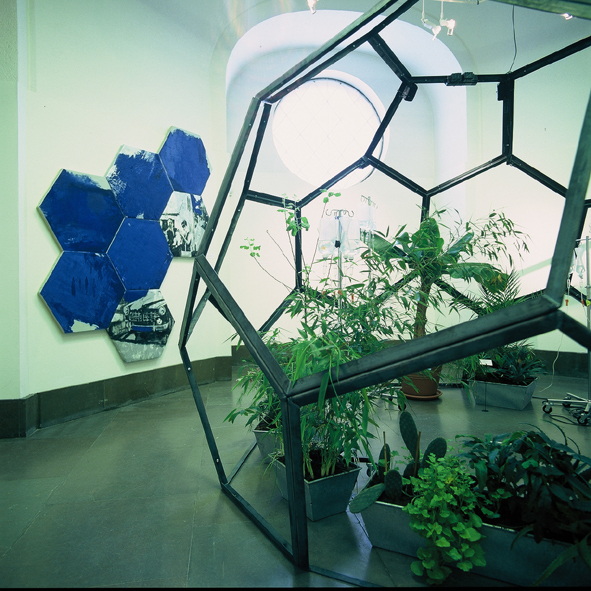 Per Svensson

Solar Bioplexus (Detalj)
2000
400x400x350cm
Svetsat Järn, Ljudenhet med microchip, Högtalare, Örter/Medicinalväxter, Vatten, Jord, Dropp/Självbevattningssystem
Göteborgs Konstmuseum, 2000
Solar Bioplexus (Detail)
2000
400x400x350cm
Welded Steel, Sound Unit with microchip, Loudspeakers, Herbs/Medical plants, H2O, Soil, Fusion/Self irrigation system
Göteborg Museum of Art, 2000
Curated by Lena Boethius
Thanks to: Göteborgs Botaniska Trädgård / Gothenburg Botanical Garden
Photo: Henrik Rylander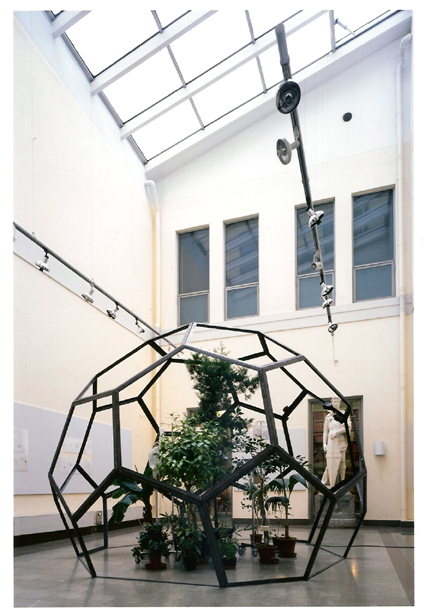 Per Svensson

Solar Bioplexus
2000
400x400x350cm
Svetsat Järn, Ljudenhet med microchip, Högtalare, Örter/Medicinalväxter, Vatten, Jord, Dropp/Självbevattningssystem
ROYAL ACADEMY OF FINE ART, STOCKHOLM, 2000
Solar Bioplexus
2000
400x400x350cm
Welded Steel, Sound Unit with microchip, Loudspeakers, Herbs/Medical plants, H2O, Soil, Fusion/Self irrigation system
KUNGL. KONSTAKADEMIEN, STOCKHOLM, 2000
Photo: Daniel Lagerlof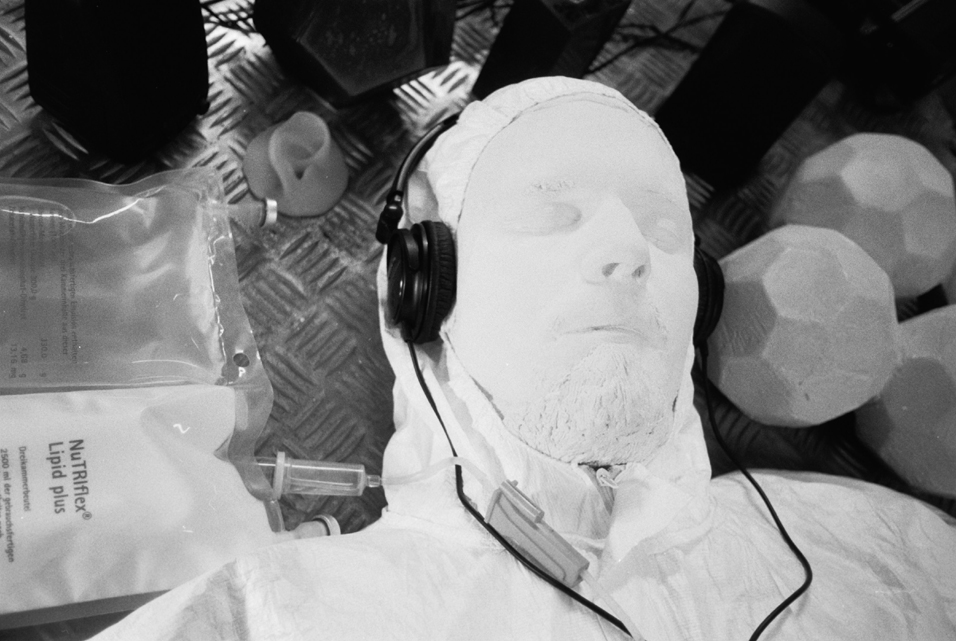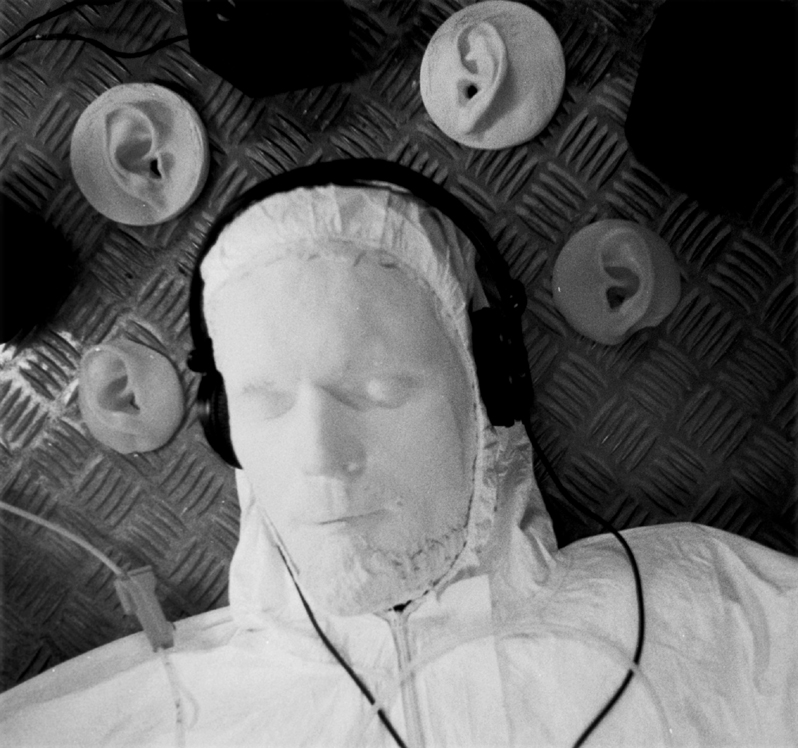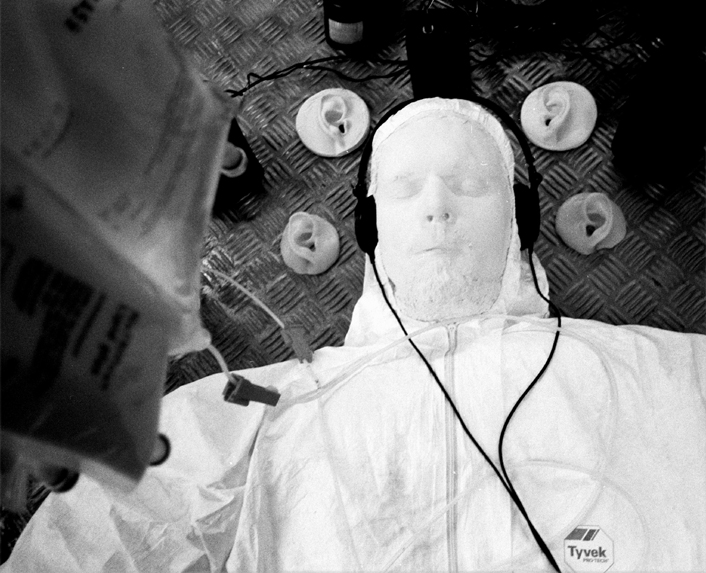 Per Svensson

Nattskift III
2012-2013
30x20x20cm / 2x (10x10x3cm)
1st Gipsgjutning från Alginatavgjutning
2st Vaxavgjutningar från Alginat och silikonform
Aluminiumplåt, Ljudenehet, högtalare

NIGHT SHIFT III
2012-2013
1 Plastercasting from alginate mould
2 Wax castings from Alginate and Silicon moulds
Aluminium Plate, Sound unit, Loudspeakers
stems from the installation Audio Bioplex Cluster 2002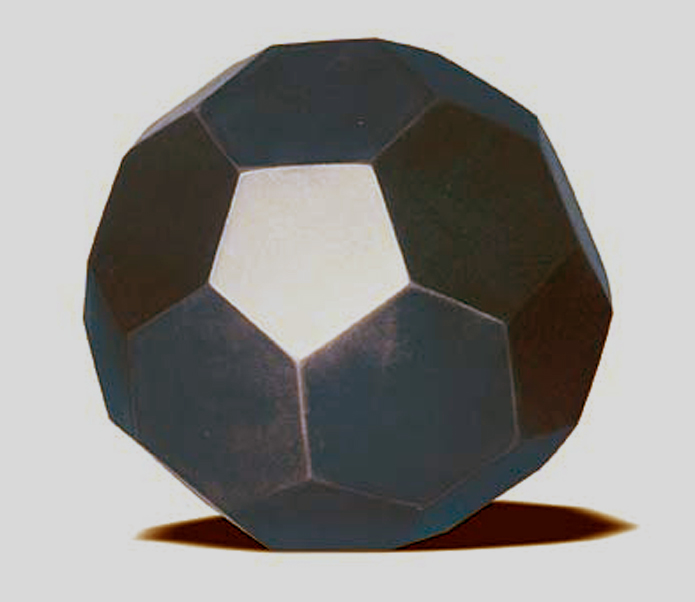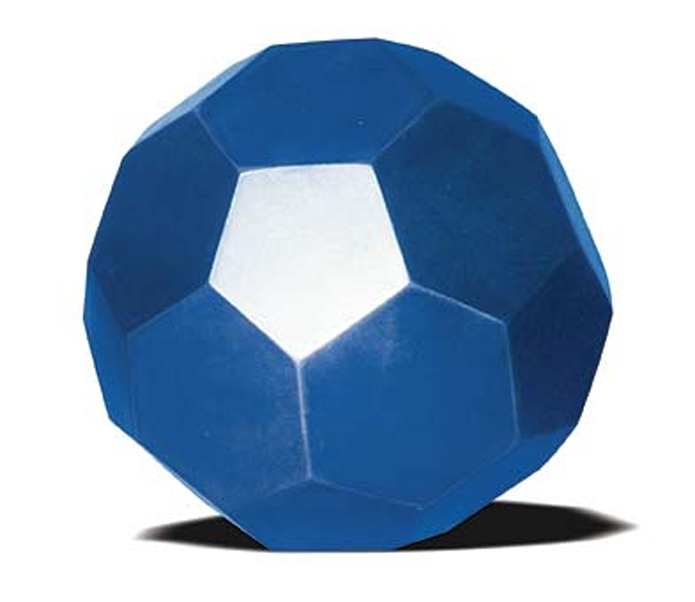 Per Svensson

C60 Cluster
2000
Bronsgjutning
Göteborgs Konstmuseum, 2000
Skövde Konsthall, 2003
C60 Cluster
2000
Bronze cast
Göteborg museum of Art, 2000
Skövde Konsthall, 2003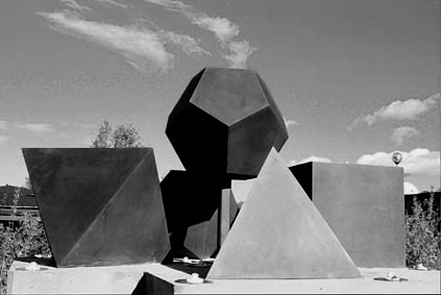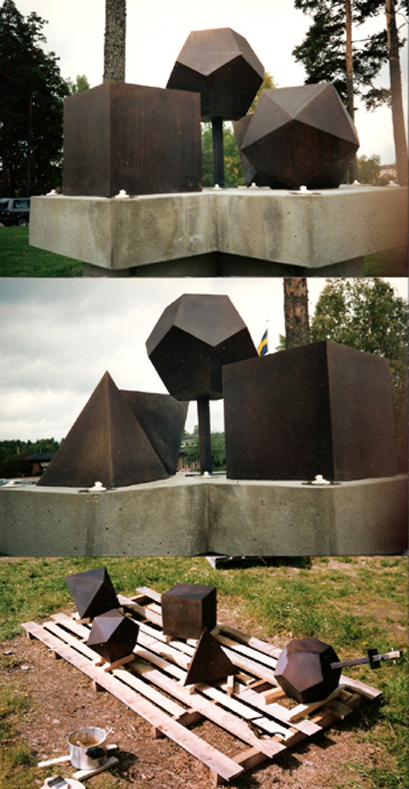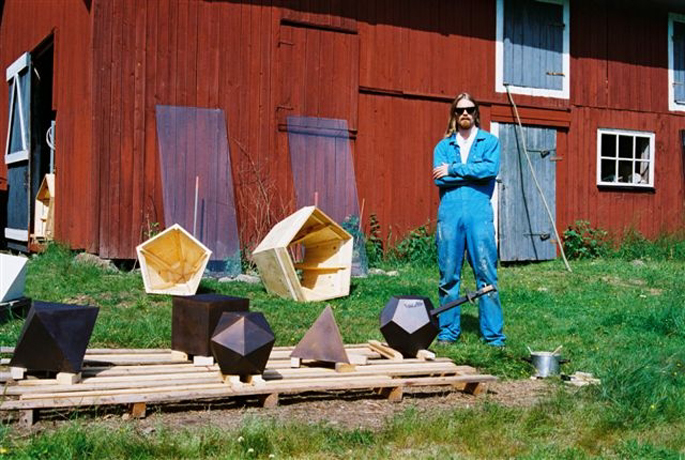 Per Svensson

De Fem Elementen
1996
2,5 x 1,5 x 1,5m / 5x(35x35x35cm)
5 st Bronsgjutningar, Betong, 12-punkts spotlights, Generator
Torsby Kommun, 1996
Uppdrag från Torsby Kommun 1996
The five Elements
5 Bronzecastings, Concrete, 12 spotlights, Generator
Torsby Community, 1996
Public Commission for Torsby Community 1996
Per Svensson

Göteborgspaviljongen / Art Capsule
1997-1998
7x7x10m
Träkonstruktion, Betong, Spiraltrappa i galvaniserat järn, spotlights, glas
Alma Löv Museum, Östra Ämtervik, Värmland, 1998
Uppdrag från Alma Löv Museum
The Gothenburg Pavilion / Art Capsule
Wooden construction, Concrete, Galvanized iron staircase, spotlights, glas
Public Work for The Alma Löv Museum of E & U Art, Östra Ämtervik, Värmland, Sweden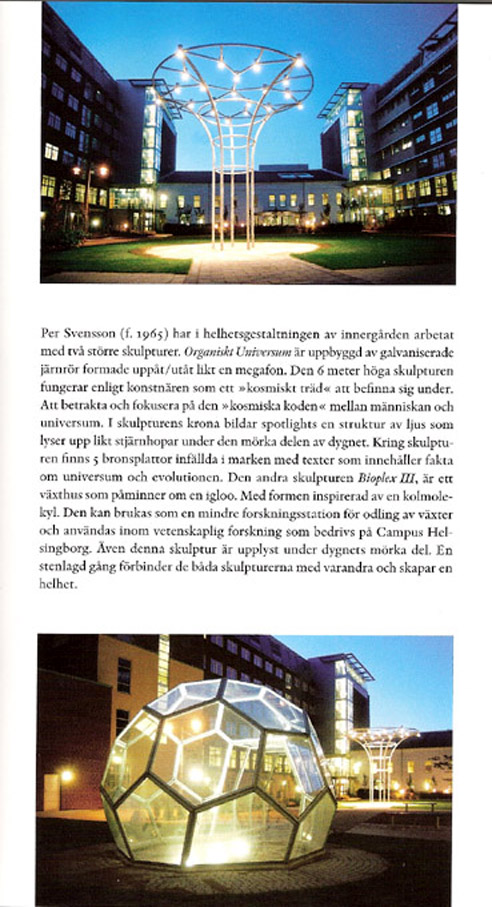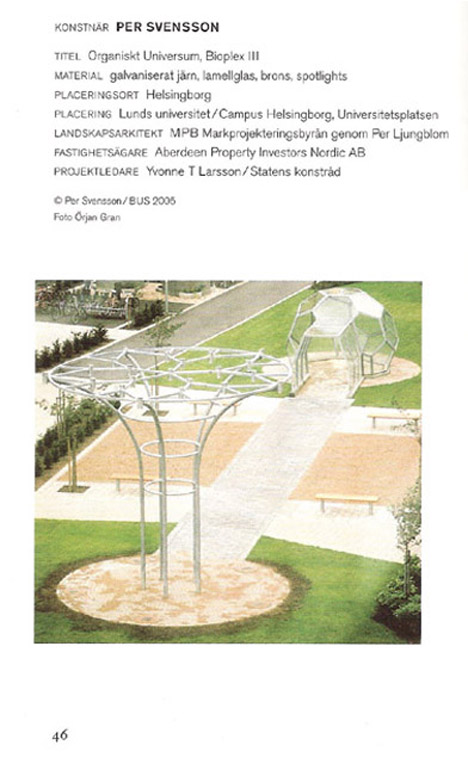 Per Svensson
Organiskt Universum / Bioplex III
2003-2004
6x6x6m / 4x7x4m
Galvaniserat Svetsat Järn, Glas, Brons, Spotlights
Lunds Campus, Helsingborg, 2004
Offentligt uppdrag för Statens Konstråd (Katalog 34)


Organic Universe / Bioplex III
Galvanized iron, Glass, Bronze, Spotlights
Lunds Campus, Helsingborg , Sweden, 2004
Public Commission for The National Public Arts Council (Catalogue 34)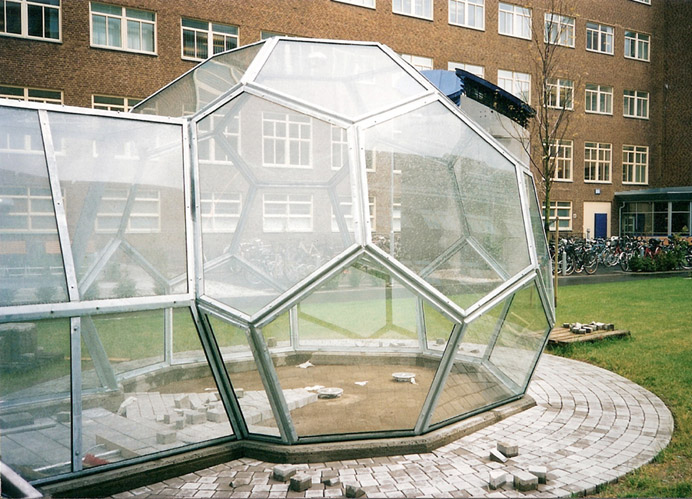 Per Svensson
Bioplex III
2004
4x7x4m
Galvaniserat Svetsat Järn, Glas, Spotlights
Lunds Campus, Helsingborg, 2004
Offentligt uppdrag för Statens Konstråd (Katalog 34)

Bioplex III
Galvanized iron, Glass, Spotlights
Lunds Campus, Helsingborg , Sweden, 2004
Public Commission for The National Public Arts Council (Catalogue 34)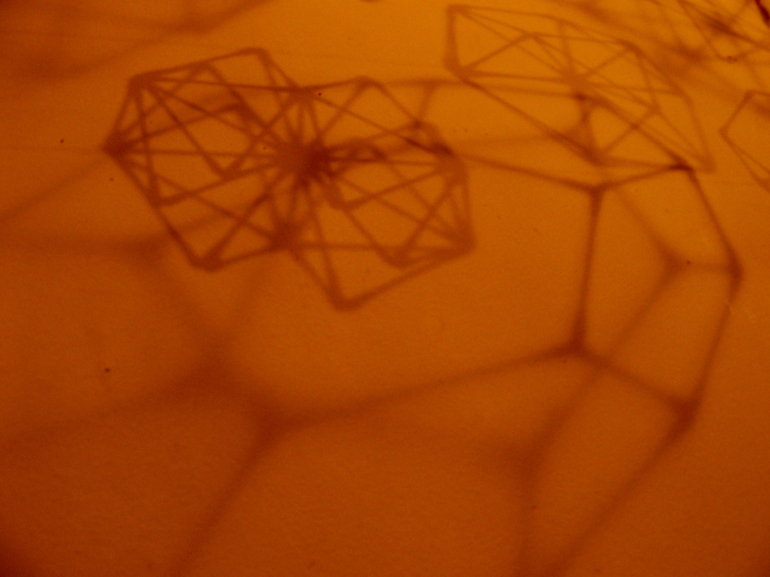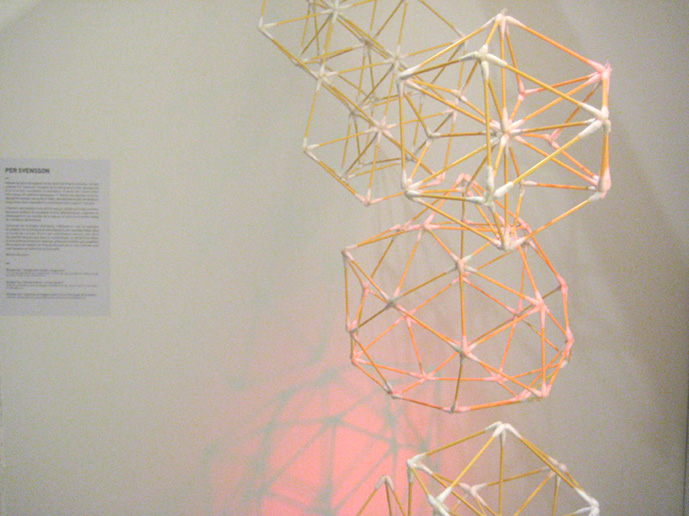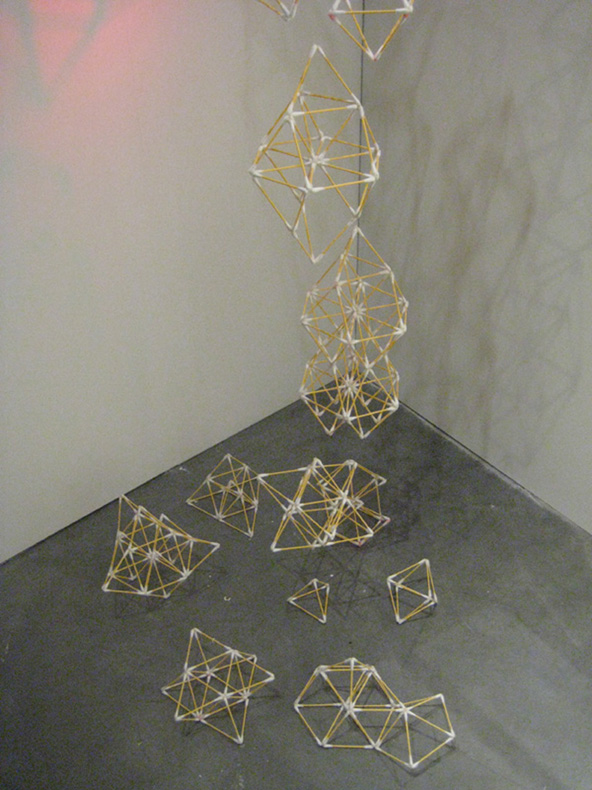 Per Svensson

Bioplex Six
2010
Cité Internationale des Arts, Paris
Centquatre 104, Paris, 2011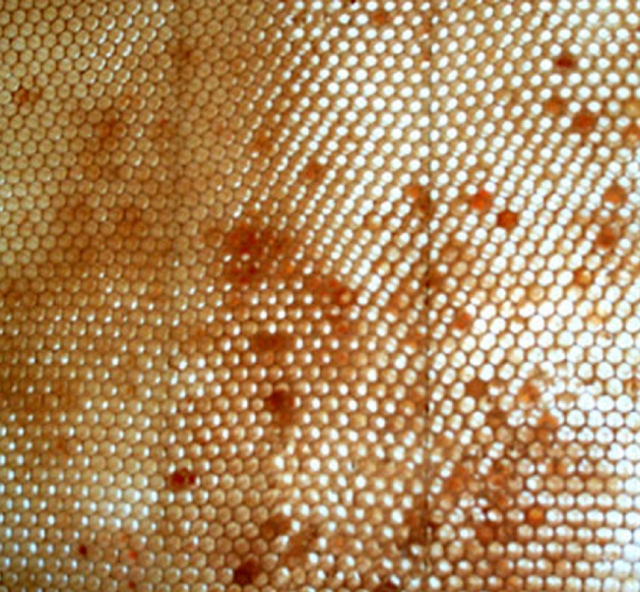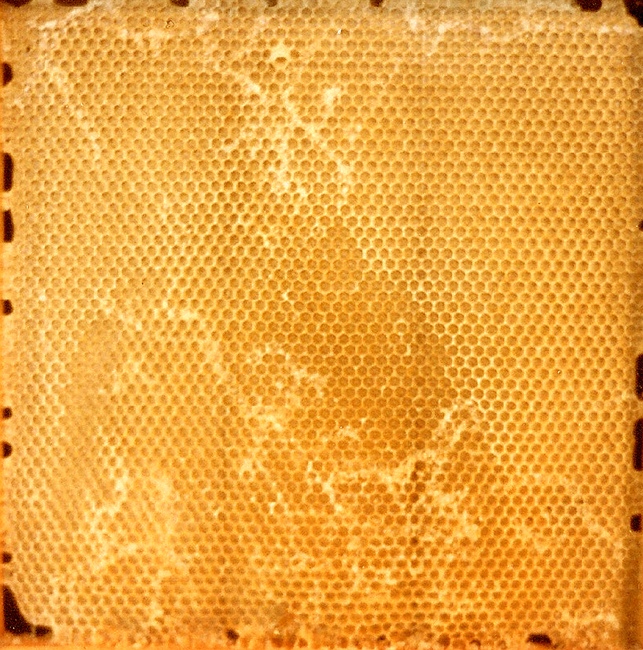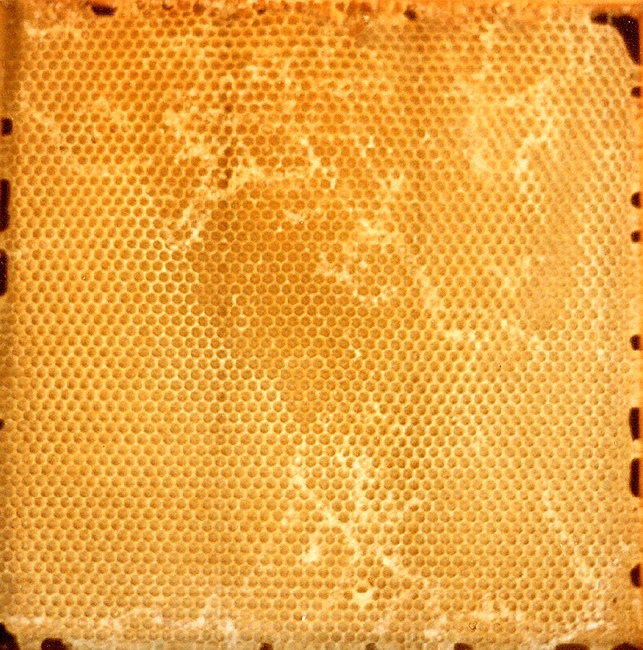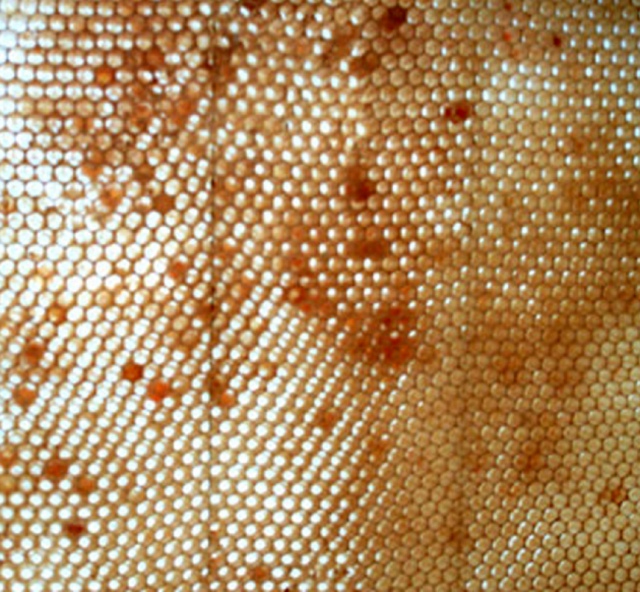 Per Svensson

Assymmetry / Geometry of Nature
2005
Bivax
Ystad Art Museum, 2005

Assymmetry / Geometry of Nature
2005
Beeswax
Ystad Art Museum, 2005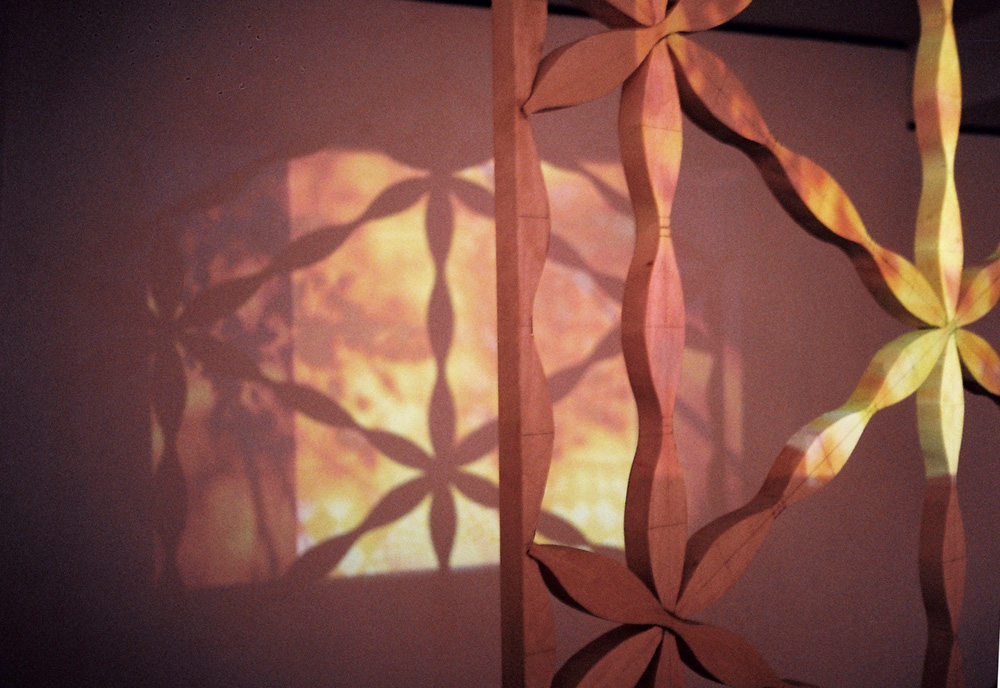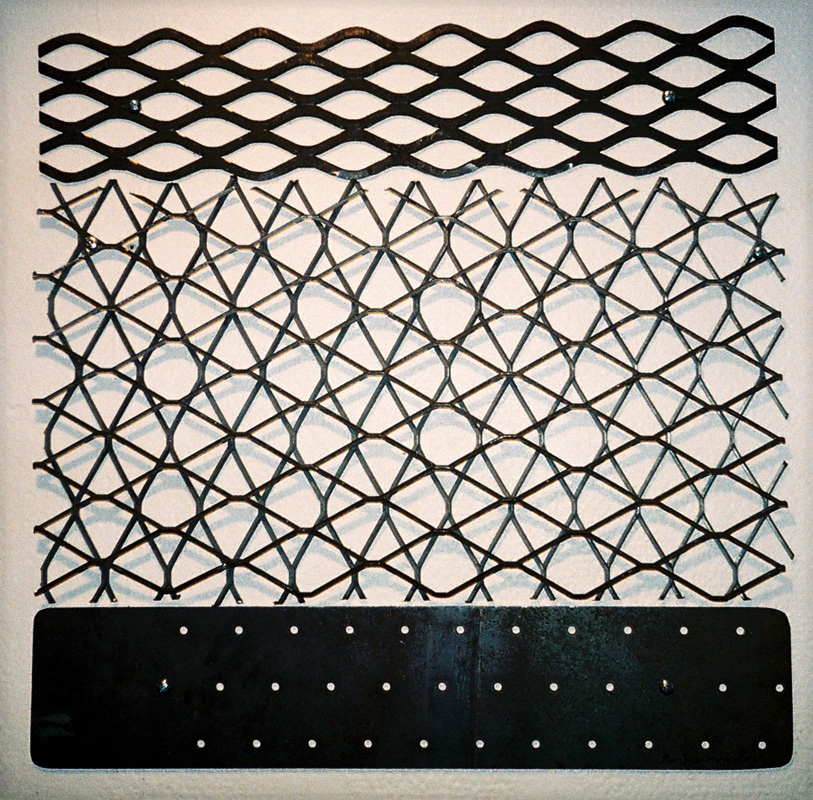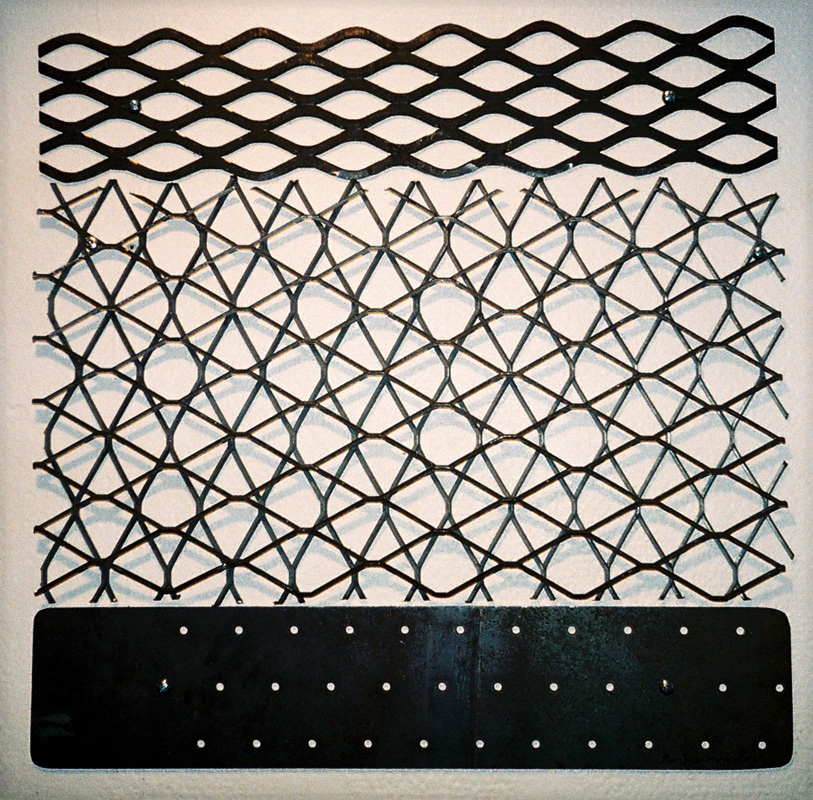 Per Svensson

Alchemy & The Psychedelia of Nature
2011
Träkonstruktion, Filmprojektion
Gallery Titanik, Turku, Finland

Alchemy & The Psychedelia of Nature
2011
Wooden construction, Film projection
Gallery Titanik, Turku, Finland



Psychedelic Geometry
2011
Stål, Järn
Gallery Titanik, Turku, Finland

Psychedelic Geometry
2011
Steel, Iron
Gallery Titanik, Turku, Finland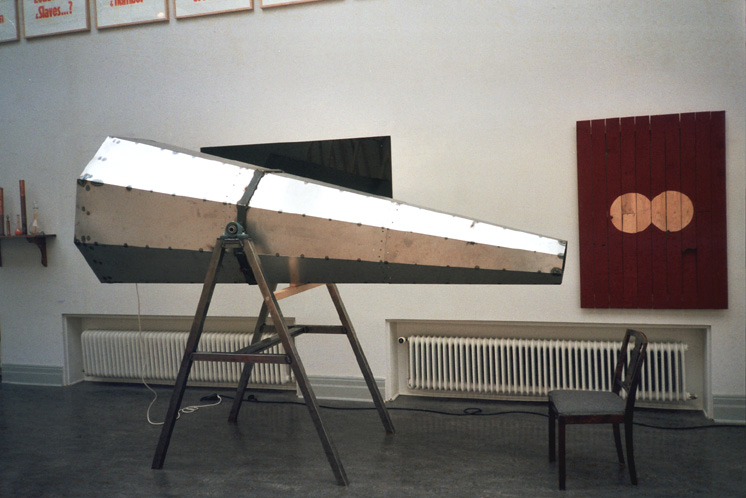 Per Svensson

Telescope / Tellus now!
2008
Svetsad stålplåt, ockular, glasprisma, mediespelare, plattskärm
Ystad Art Museum, 2008

Telescope / Tell us now!
2008
Welded steel plate, Ocular, Cut glass prism, media player, flat screen
Ystad Art Museum, 2008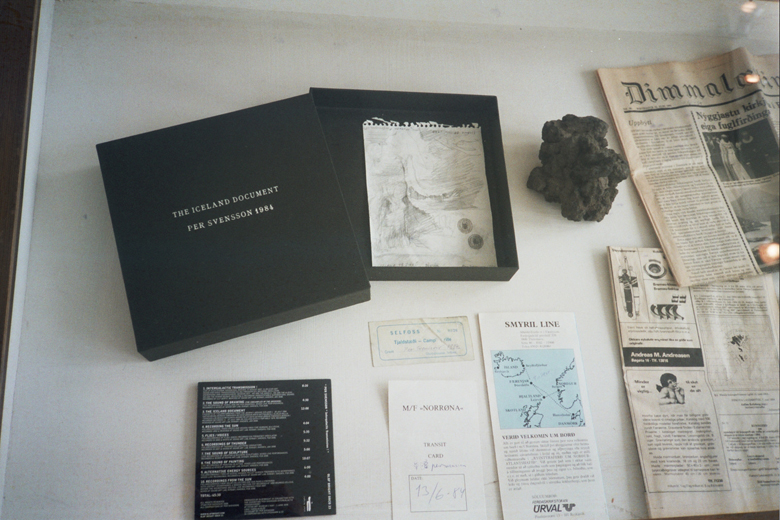 Per Svensson

The Iceland Document 1984
1984-2008
Vitrin, Lavasten, Box med teckningar, fotografier och text, CD skiva
Ystad Art Museum, 2008

The Iceland Document 1984
1984-2008
Vitrine, Lava stone, Box with drawings, photographies and texts, CD record
Ystad Art Museum, 2008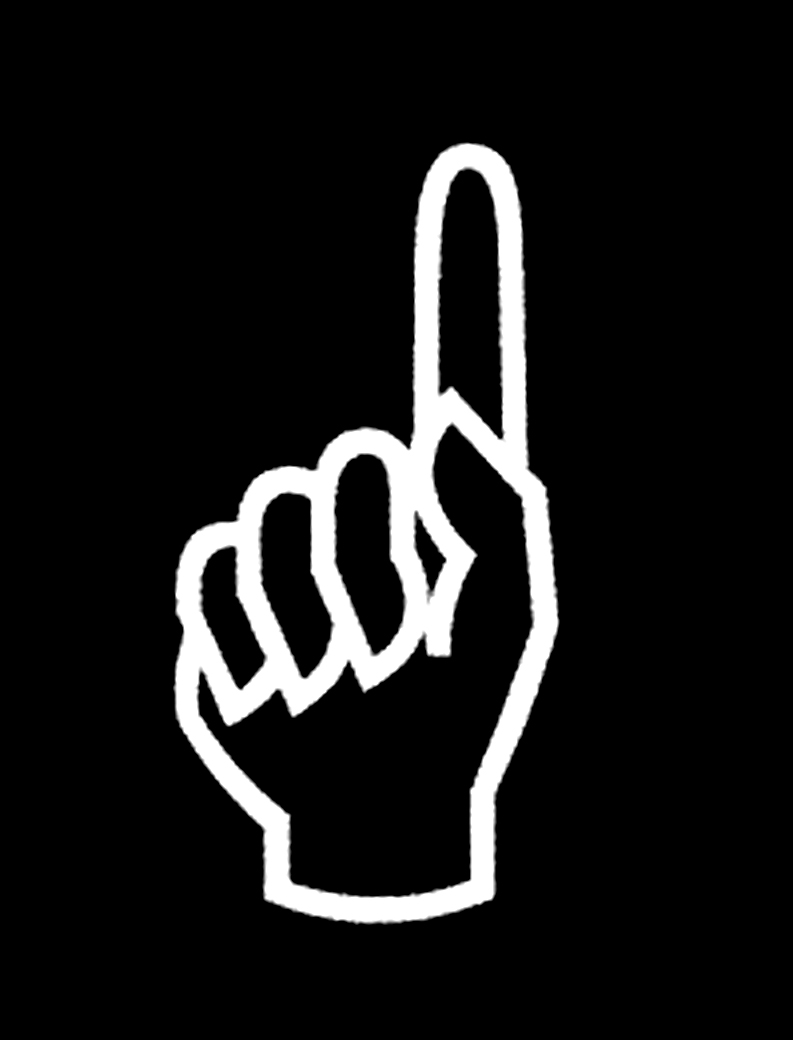 Per Svensson, Skulptör, f. 1965 i Göteborg